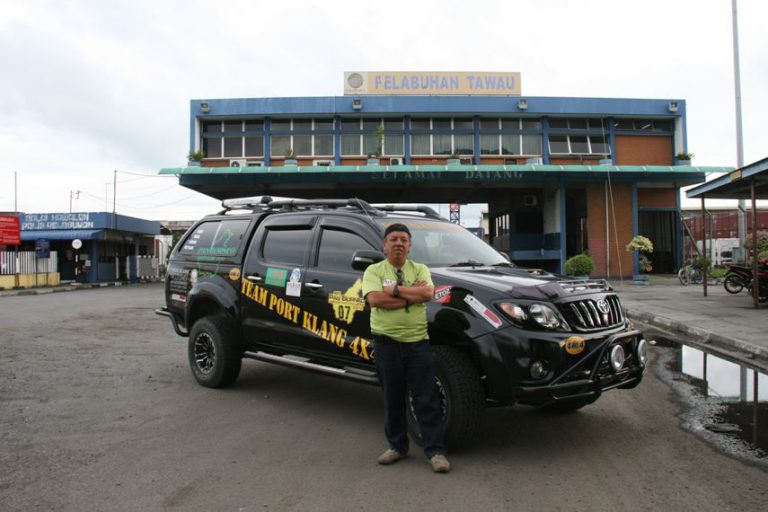 Mr. Lim Seng Hai, founder of Port Klang 4×4 Accessories, is an experienced 4WD offroad adventurer which took part in numerous off-road adventure competition and event, such as the Sepang 4×4 Jamboree challenges, Southern Thailand's Nature Adventure, Johor Off Road challenges, Kulai National Day Off Road Challenge, Malaysia 4×4 Trophy Competition, KL International Motor Show (2006), Bukit Jalil Street Tuner (2007); International Land exploring events such as "Wilderness Explorer Beijing-Bangkok" (2004) and "World Explorer London-Malaysia "Merdeka Expedition (2007)".
As an active 4WD drive off-road adventurer, we only recommend and sell the best possible solution to suit your 4wheel drive needs whether it is to be sporty, adventurous, fit for off-road conditions.
Not only do we promote offroad culture, we also promote an exciting leisure lifestyle. On top of that, we also volunteer rescue works which cannot be done using normal automobile. (e.g. We voluntary formed a 4wheels drive offroaders rescue team to provide assistances and aid in Johor during floods 2006).
As an hard-core off-road user, we believe high quality products are very important to maximize our 4 wheels drive vehicle performance, appearance, and driver's safety. As an authorized dealer for many top brands, we supply high quality and branded 4 wheels drive equipment and accessories to local market and neighboring countries. Besides our main product: 4 wheels drive offroad vehicle accessories and performance equipment, we also provide enhancement for SUVs and MPVs, such as the Toyota Avanza, Toyota Innova, etc.
We are currently based in Port Klang of Selangor, however we managed to expand our business by opening a branch in Johor Bahru and Muar. Our vision is to be the most preferred 4 wheels drive equipment specialist.
Please feel free to visit our showrooms.